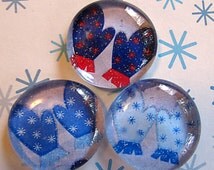 Tween Time: Holiday Madness
Thursday, December 10, 4:00-5:15 p.m.
Peace Dale Library
Grades 5-7
Students in grades 5-7 are invited to join us for our monthly Tween Time! Each month we'll have a different project or activity.
This Month: Holiday Madness
Come make sweet treats and holiday gifts! We'll also have stations for card making and gift wrapping. Bring in anything you need wrapped, we'll have all the supplies! Snacks and hot chocolate will be served!
Registration preferred, contact bfong@skpl.org or 789-1555 ext. 105
8th-12th Grade Teen Book Bingo Day!
Friday, December 11, 3:30-4:30 p.m.
Peace Dale Library
It's the season of giving, and we want to give away some books! Students in grades 8-12 are invited to join this special book club meeting!
This month: Book Bingo!
Play Bingo. Win books. What could be better?
Snacks will be served. Help pick what to read in the upcoming year. Registration preferred, not required, contact bfong@skpl.org or 789-1555 ext. 105 for more info.
Looking Ahead…
Wednesday, December 16, 4-5 p.m., 6th-8th Grade Book Bingo Giveaway!
---